Austin Gage – California Black Media Network
The California Black Chamber of Commerce (CBCC) stepped into a new chapter of its history as the organization held the grand opening of a resource center and office in Los Angeles County.
Located in Inglewood, the new center is one of the ways CBCC plans to integrate businesses and entrepreneurs in Southern California into its activities in Sacramento, the Bay Area and other parts of Northern California, leaders say.
"The opening of the new resource center means we are expanding our reach, we are connecting with our partners in different ways, we are going to create new partnerships and we are going to be a conduit and a connector from North to South," said Jay King, president and CEO of the CBCC.
The launch featured a number of guest speakers including Southbay Workforce's Robert Chavez, Lawndale Mayor Robert Pullens-Miles and state Senator Steven Bradford (D-Gardena). In the company of the speakers and guests, King cut the ribbon of the new office, marking the official opening of center several Los Angeles County residents attending the event said is "invaluable."
During his speech, King reiterated the goals of the CBCC.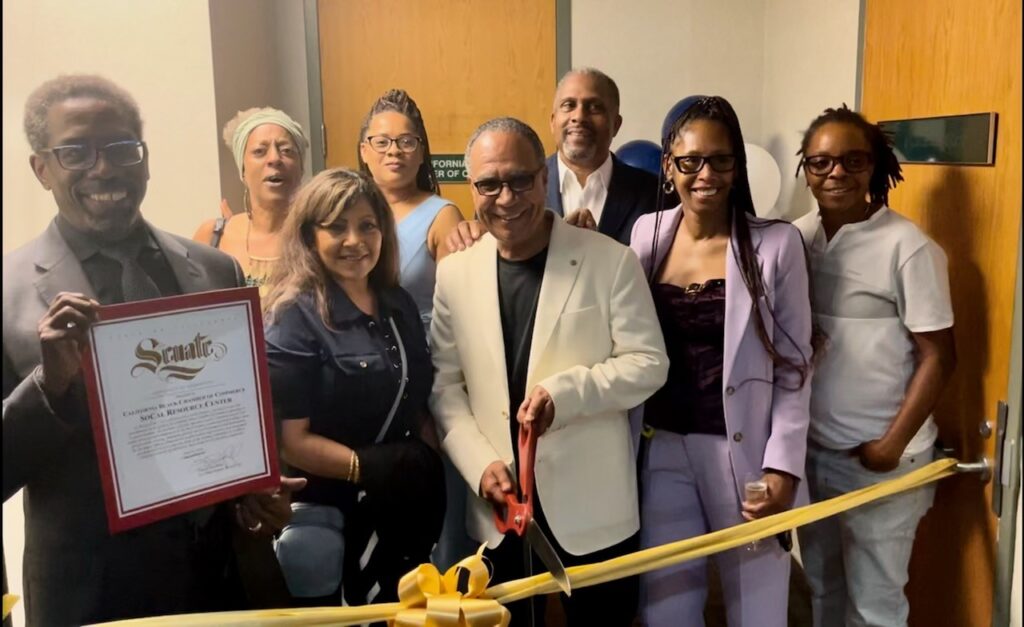 "Financial literacy should be number one. Affordable housing, number two. Economic development, number three, and workforce development, number four. We have to do those things if we are going to have a strong economy, if we are going to build a strong state, a strong country," King said.
By focusing on those priorities, King believes the CBCC will achieve its outreach goals and attract more public support.
King said the office is an asset that will prove to be greatly important for the chamber's future.
For Bradford, the CBCC's presence in his district is welcome news, and he believes the organization will hold him and other elected officials accountable.
"It's key that we vow with organizations like the chamber who are advocating not only locally but also in Sacramento to make sure that we live up to legislation that is already in place," Bradford said.
Bradford said his beliefs align with those established by the CBCC regarding the expansion of minority-owned businesses.
King says there is a way for everyone to get involved.
"Go to CalBCC.org and sign up. It's reasonable, inexpensive, $100 if you're a single person, $250 if you're a small business. We make it easy, and we want to make the leap to us as easy and as effortless as possible."