After a week, opponent Suzie Price concedes
For Immediate Release
Long Beach Mayor-Elect Rex Richardson Declares Victory in Long Beach Mayoral Race
Long Beach, CA — Today, Long Beach Mayor-Elect Rex Richardson declared victory in the race for Long Beach Mayor. He released the following statement upon receiving Councilmember Suzie Price's concession call:
"Long Beach voters had a choice between two public servants who have worked every day to make our communities a better place to work, live, and raise a family," stated Mayor-Elect Richardson.
"I want to commend Councilmember Suzie Price for sharing her ideas for the future of our city. She and I share a love for Long Beach and want to ensure every resident is safe and thriving. I look forward to collaborating with her and her supporters to unify our city and move us forward. As Long Beach's next Mayor, I will focus on tackling our city's biggest challenges and working daily to make City Hall more responsive to residents' needs. I look forward to getting started with our transition."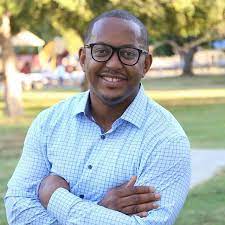 Vice Mayor Richardson holds a lead of 55.29% over Councilmember Suzie Price's 44.71% in the semi-final results reported by the Los Angeles County Registrar-Recorder/County Clerk.
Mayor-Elect Rex Richardson will become Long Beach's first African-American Mayor in city history at his swearing in on December 20, 2022. He will be announcing his transition team tomorrow.
——-
For more information, visit www.JoinRexRichardson.com.
###